Skincare is without a doubt, one of the most popular trends in self-care nowadays. Companies are pouring into a field that has the possibilities to change people's lives, helping them not only look but feel amazing. And with that trend, comes innovation. Many companies are creating products where natural ingredients are taking the lead. And that's exactly what's happening with Doctor Milagros.
My life has been full of challenges that showed me that if I was going to create a skincare product, it had to make a difference in an innovative way. That's when I decided that I was going to use my miracle ingredient: hemp CBD Isolate.
TES EveryFace Cream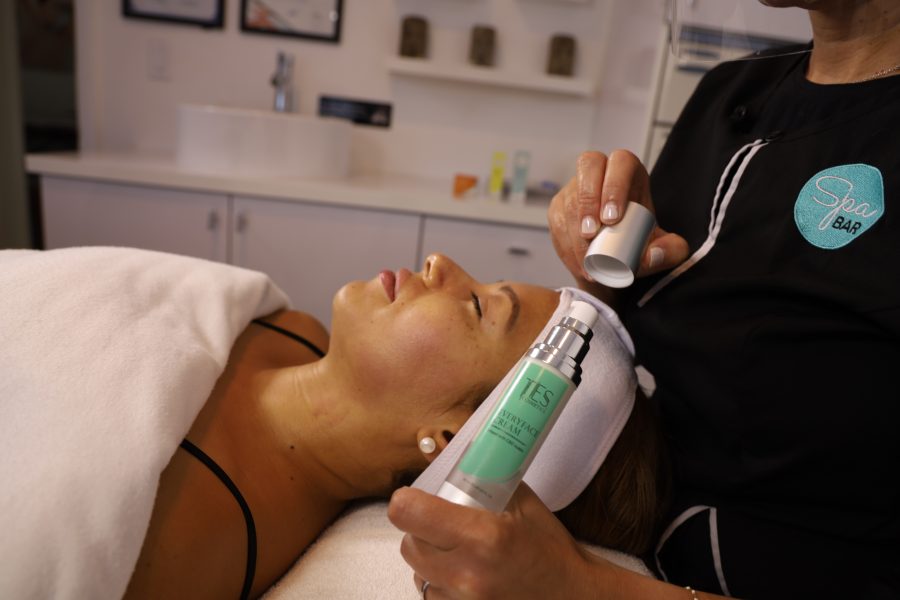 The biggest organ in the body is a mirror of our health, it shows if we're hydrated and healthy, that's why so many doctors use it as a sign for underlying conditions! But, often time, we neglect its care.
That's when TES EveryFace Cream takes the lead in skincare innovation. This product is more than a lightweight moisturizer, it's composition nourish our skin to make it look radiant and fresh, without adding a layer of non-biological chemicals that make more harm than good in the long run.
What makes TES EveryFace Cream unique? It's composition. When I created this product, one of the first things I wanted to offer was something that had a super ingredient, something that made a significant difference in how your skin looks. For that reason, this moisturizer is infused with organic isolate CBD extract extracted from Hemp. That alone makes it a shot of pure health: cannabidiol is a potent antioxidant and antilipidic ingredient, making it an ideal soothing everyday moisturizer cream.
But cannabidiol is not the only ingredient: it's the first in a list that includes nourishing good fats such as coconut oil and aloe leaf juice. Those two have a protective and nutritional value for your skin, plus the boost of jojoba oil, grape seed oil, sunflower oil, and avocado oil, powerful antioxidants that boost its skincare properties.
Witch Hazel and vitamin E, along with White Willow Bark extract and rosemary leaf extract add in the extra nutritional value, while creating a layer of protective and regenerative as well as tightening benefits. Silk peptides are the final booster, as they leave your skin silky smooth with a refreshing sensation.
You can check the full list of TES EveryFace Cream ingredients HERE.
TES EveryFace Serum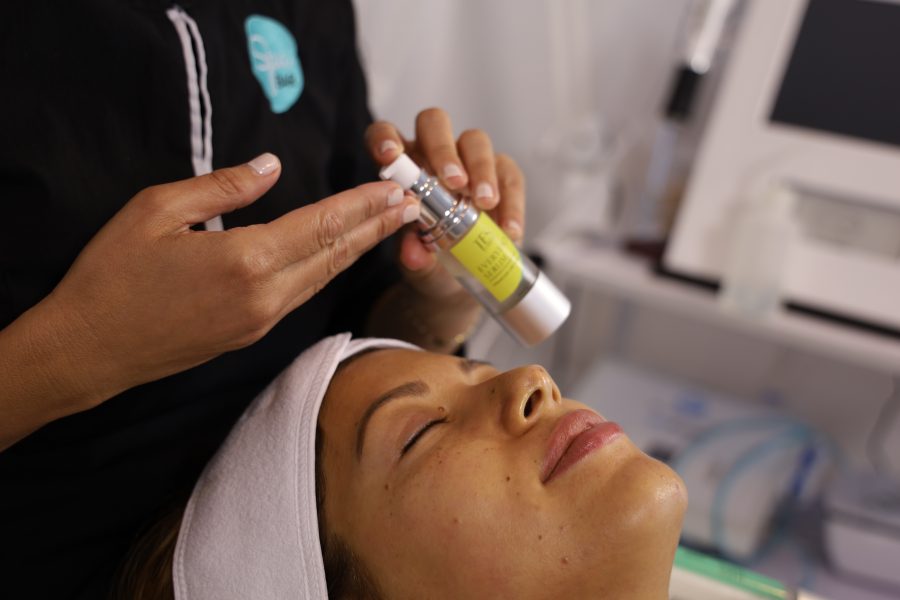 Did you know that the skin in your face and neck can get damaged just by not being properly nourished? Our faces are incredibly prone to damage by improper care, but that doesn't have to be the case for you.
TES EveryFace Serum is formulated for your face: with a lightweight texture and powerful combination of ingredients. The anti-aging and nutritional prowess of this serum starts with the organic isolate CBD extract from hemp.
TES EveryFace Serum had the power to be your go-to serum, but it offers a lot more than that. Nutritional power from CBD is just the tip of the iceberg. It also contains refreshing cucumber extract and a powerful dose of skin-brightening Vitamin C to make you look radiant throughout the day. You'll get a soothing feeling stemming from the combination of sugar cane extract and argan oil, all highly nutritional ingredients.
But it comes with a subtle skin tightening effect thanks to orange extract, lemon extract, bilberry extract, plus the antioxidant and hydrating properties of hyaluronic acid. The final touch for this product is a moisturizing boost that's infused by the use of monoi oil.
You can check the full list of TES EveryFace Serum ingredients HERE.
That's just pure skincare power! The best thing? Any of the products is a standalone wonder. But, combined with the rest of the catalogue products in our bundle, you're getting a full self-care routine that will transform your life. Or an amazing gift!
Check out the rest of the Doctor Milagros line HERE.