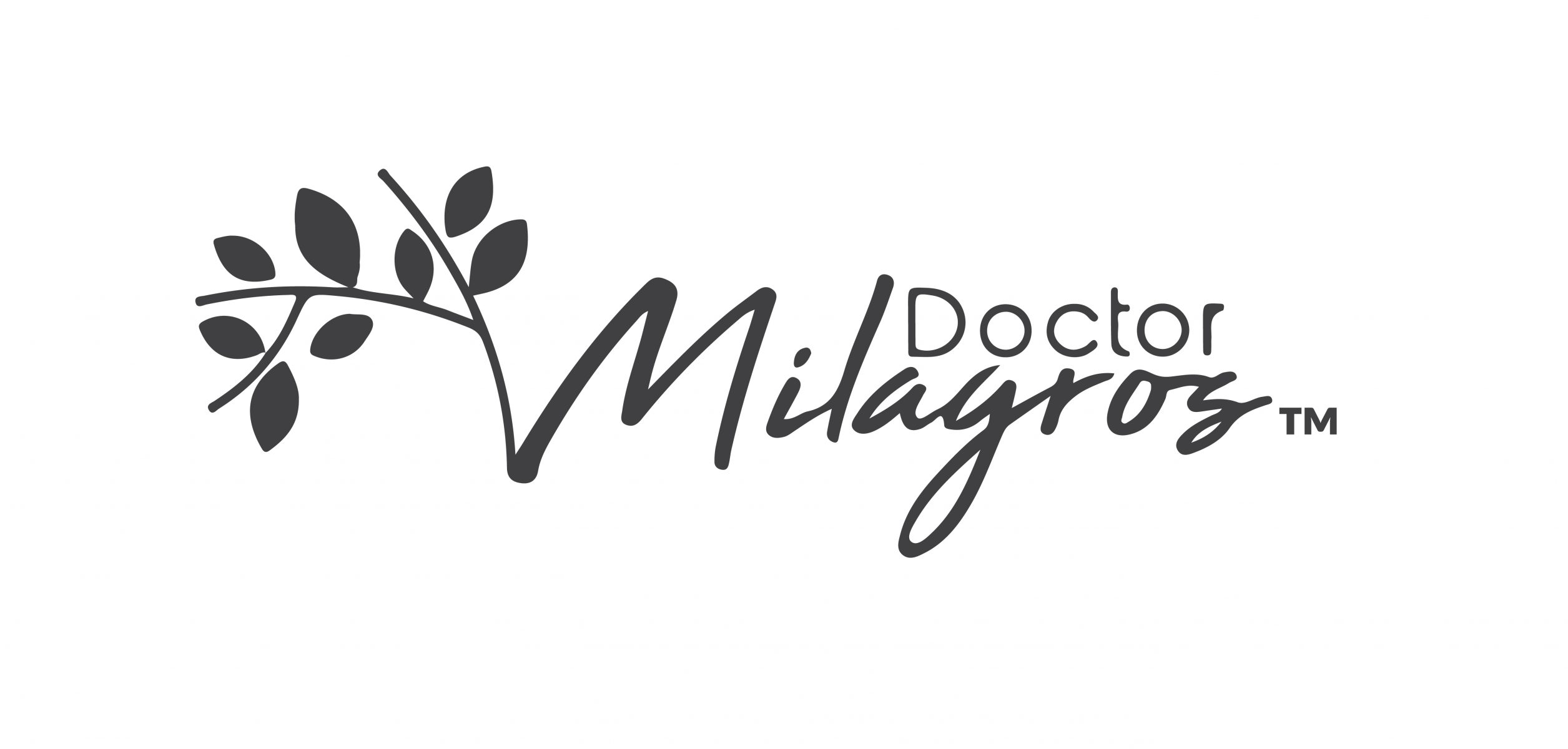 TOTAL EVERYDAY SKINCARE
I'm so happy with the results
I'm so happy with the results. Doctor Milagros fades away the dark spot and all the discoloration I had in my face. It is the first time a products does this for me. I can continue enjoying my outdoor adventures because I know Doctor Milagros is there to help my face lighten sun spots.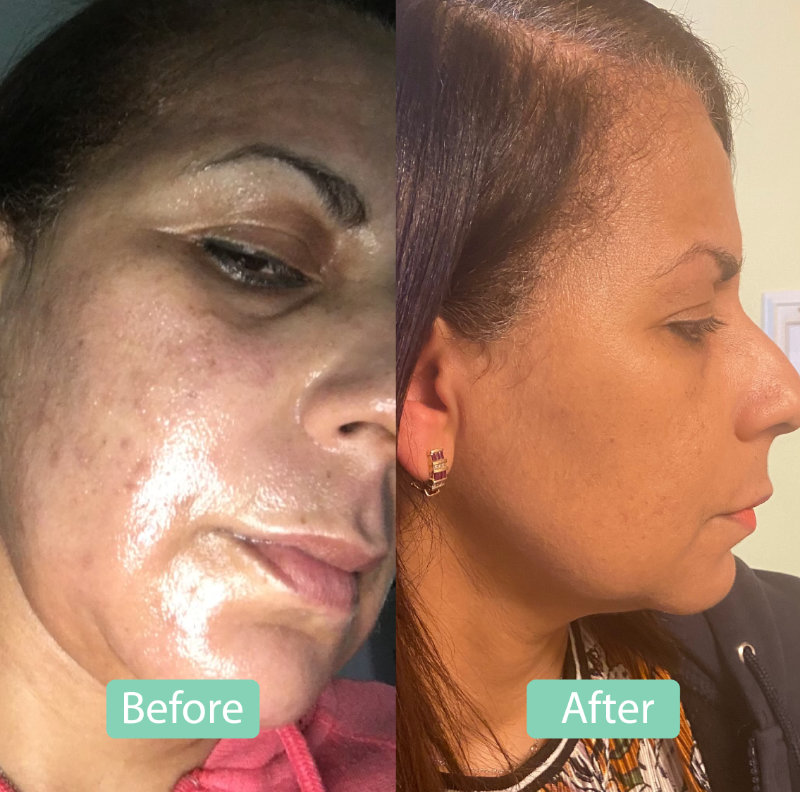 Struggling with acne my entire life
I've been struggling with acne breakouts my entire life, and after a friend recommended Doctor Milagros I starting using it religiously and I'm just amazed and blessed by the results. I threw away all the other products I've been using for the past years with little to no results. Doctor Milagros is the real deal, just look at my face free of breakouts.
"I have used TES Everyface Scrub for over a month now and I can say that I really like how it leaves my skin. It has a slight citrus smell and the texture is on the grainy side but that exfolicates and dissolves as you gently scrub it against your skin. TES Everyface scrub leaves my skin feeling very light and soft to the touch-plus it seems to have helped even out my skin tone. I have moderate to oily skin, but I have not had any issues with the scrub clogging my pores. I feel so exited to have found this product, especially because the ingredients are naturally derived. I can't wait to try the TES Everybody Cream as well as the TES Everyday Serum!"
RESULTS IN 3 MONTHS: "It cleared almost all of my sun spots!"
"TES is an experience I've never felt before with any other products. I started using everybody lotion 3 months ago. The results are remarkable, my skin is almost to its normal color and never felt so good! TES leaves my skin hydrated, and toned. I recommenced to all my clients and friends! "
"I recently turned 50 years old and I was looking for an all natural organic skin care line that would meet the needs of my aging skin. I was fortunate enough to find the Doctor Milagros line last October, and have been using it daily ever since! It's important to me to use natural ingredients and CBD Isolate derived from Hemp on my skin, Dr Hernandez developed a true game-changer in a very competitive skin care market. The EveryFace scrub is the perfect combination of exfoliation and hydration. Unlike other scrubs, it leaves my skin feeling soft but resilient, and never dry! I look forward to opening that jar every day, it has this beautiful citrus aroma that smells like spring. I've since then added the EveryBody cream and the EveryDay serum to my morning routine. I'm hooked! I am so pleased with the results that I literally bought Doctor Milagros for all my girlfriends this past holiday. My skin feels and looks completely rejuvenated!"
"Desde que empecé a usar las Cremas de la Dr. Hernández mi cutis se siente más terso, más suave ."
"I have suffered with acne ever since I was a teen. Throughout the years, I have used numerous skin products that have irritated and dried my skin. While visiting New York City last fall, a friend recommended me to use TES cosmetics. At that time, I began using the Every Face scrub and the Everybody cream. I immediately saw a change in my skin. Recently, I started using the Everyday serum, which is my favorite. Now, my skin feels soft and has a natural glow. Most importantly, TES skin care line has reduced the redness in my damaged skin due to years of acne. Thank you Dr. Hernandez for creating skin products for all face types.
"
"I tried TES and loved it! My skin felt great after exfoliating and using the moisturizer. TES did magic, say BYE TO DRY! My makeup went on so smooth after and I had that fabulous CBD glow! I recommend it now to all of my clients and wont go a day without it! I am thankful to Dr. Hernandez for creating TES, and showing the world it's possible to have organic ingredients and a great product!"
"I have used TES everybody scrub for 2 months now and I have to say my skin has never felt better. I have very sensitive skin and it is hard for me to use skincare products that don't irritate my skin. A lot of products I have tried are very harsh and leave my skin dry and broken. This product leaves your skin soft and even helps get rid my little breakouts that happen every so often. It takes off the dead skin that makes your skin look dull and flaky. I recommend it to anyone looking for a good scrub for face or body, this organic product is essential to your health and beauty."
"I have been using TES Everybody Cream for a couple of months now and my skin has never felt more amazing. The cold weather has always been harsh on my skin, leaving it dry and making it break out. Throughout the years I have tried many different creams to try to get rid of acne and dry skin, but they made my skin even worse. However, ever since I started using TES on the daily I didn't have this problem anymore. The cream makes my face feel very soft, hydrated and clear. I absolutely love TES, it is good for all types of skin, all ages, and I recommend it to everybody. "
"'I've used Doctor Milagros product line for about 5 months so far, although I'm still in my twenties. I have noticed improvement in the freshness and hydration of my skin within a week from using TES product. I have also noticed my acne has improved as I continued applying the scrub, cream and serum. I'm looking forward to continuing to use this effective product line! I highly recommend this amazing product to anyone that has sensitive skin. Thank you Dr. Hernandez for creating this product and giving my skin life again."
"'I been using Doctor Milagros since November 2018 and I absolutely love it! It cleared my face from all the pimples I had and also it took care of my oily skin. My face is so soft now and oil free! The everyface Scrub, it's my absolute favorite hands down. The scrub removes all that extra make-up that the make up remover wipe left behind. Thanks to Dr. Hernandez's products I can confidently leave my house without make up! "